Catastrophes require quick responses and effective recovery periods. Being prepared is one aspect facing chronic disaster relief actions.
Well-prepared, functioning and coordinated humanitarian logistics chains help to improve the effectiveness of appropriate local care.
And we are the ones, contributing to these post-disaster relief systems by planning and conceptualising robust yet flexible logistics solutions along the humanitarian value chain.
Either by looking onto the past, analysing former needs in times of crisis, or taking a look into the future, predicting potential needs in disaster situations; with our flexible supply chain analysis methods and practical logistics know-how, we make a contribution to generate stable solutions, also by solving data insecurity and data gaps.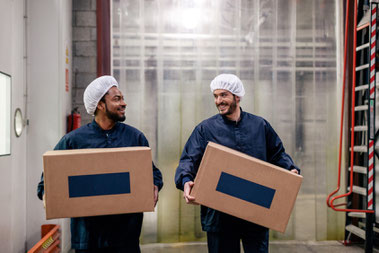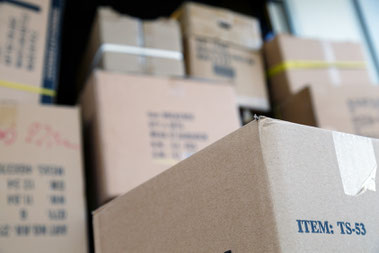 Production growth and productivity increase relies strongly on robust, efficient logistics networks. For developing and emerging countries entrepreneurial development and logistics structures are the keys to self-sufficiency. With logistics, as driver of productivity and efficient global and regional trade, we contribute to growth and future perspectives. 
It is our target, reducing long-term development aid by establishing functioning logistics chains with skilled workers and trained experts.
We make local logisticians strong in exploring state-of-the art analysis and operation approaches, away from conventional logistics methods, towards modern, flexible solutions, adjustable to changing demands and alternating product-specifications.
It is our target, enabling local communities to help to help themselves, reducing procurement costs in logistics chains by strengthening self-sufficiency, establishing local supply centres and decreasing lead times, while increasing effectiveness of value chains.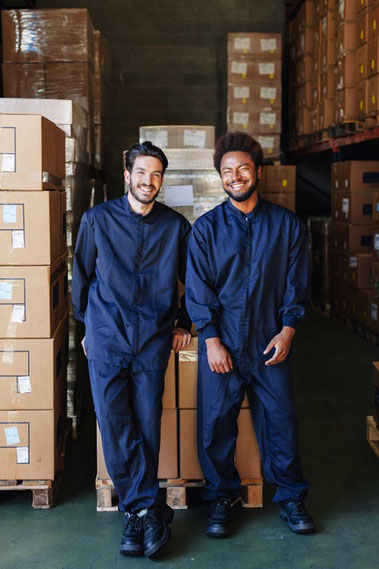 --- ---
We develop multi-functional intermodal transportation chains from suppliers of relief goods to defined ports or supply centres or direct loads to the crisis zones.
Our planning results are determined by local infrastructure, its capacities and productivities, especially considering the last-mile distribution and population-based, ethical or other regional influences.
A local analysis of current conditions shows us where optimisation potentials are hidden. This is our core competence.
For long-lasting stable solutions, it is essential to face the needs of agrifood value chains, as well as vaccines and drugs distribution. Cool chain requirements must also be met, as well as hygienic standards and track & trace classifications.
The evaluation of appropriate freight tariffs, related lead times and service levels, are just few topics, continuously checked in ongoing freight tender processes.
We offer sophisticated supply-chain-simulation tools, as well as easy adjustable analysis and planning approaches. Simply because it is our target to establish know-how locally and to ensure that experts are trained to help to help themselves.
It is our upmost priority establishing transparent distribution chains, where the location of transported and stored goods is tracked (even in real-time) and environmental, temperature-based requirements are constantly controlled.
Either using conventional barcode-label and -scanner systems or implementing RFID- or sensor- and cloud-based identification methods; in our logistics concepts process-optimised and product-specific identification is selected and integrated in transport- and warehouse-management-systems.
As integral partners in logistics research projects about track & trace of goods and assets along the supply chain, we contribute to constant progress and development. We provide a practitioner view and help to develop these technologies to market maturity.
Our focus lies on practicability, even on the last-mile in rural areas, reliability and fullest transparency.
Our storage concepts depend on specifications of all stored products, their specific packaging quality, stackability, their inventory amount, their environmental requirements (temperature, humidity), best-before dates, batch sizes, seasonal effects, the need of fast delivery in times of crisis, volumes in and out (in peak times), economic value, need of theft and fire prevention, etc.
Furthermore, local amenities, like infrastructure, electricity and water supply, location size and reachability, easy access to material handling supply (used forklifts and racks, incl. spare parts), earthquake prevention or other external influences, must be taken into consideration.
And we are the ones, enabling local staff planning and continuously optimising these logistics operations.
Based on detailed process workflows we model a process-optimised and layout-efficient solution, always targeting robust yet flexible logistics processes, easily adjustable to new requirements by local experts themselves.  
The availability and usability of spare parts are a major influence in maintaining high productivity in newly installed logistics operations, in production, mining, agriculture, energy and water supply and transportation.
It is thus of major importance, that spare parts storages and distribution concepts play an essential part in supply chain planning and implementation projects.
Next to available technicians, installers and assemblers, also qualified logisticians have to be on-site, guaranteeing optimised storage conditions, storage technologies and correct IT- and order-based picking, packing and dispatch processes of spare parts.
Depending on required lead times and service levels, adequate transportation modes have to be installed to deliver spare parts just in time.
Therefore, relevant infrastructure and transportation modes have to be available. In addition, any impediments within existing supply chains, especially at border crossings or customs, need to be solved for a better, more optimised spare parts distribution.
Such targets can only be solved hand-in-hand with local authorities, transportation companies, customs clearance agencies, development planners, financial institutions, etc.
Success is always a question of teamwork; here in particular.
Together with local authorities we contribute to logistics optimised distribution solutions in cities. 
Facing an ongoing rural exodus and urbanisation, basic supply concepts for urban population must be developed.
It is not only a question supplying local markets with food. Especially questions regarding urban infrastructure for growing traffic volumes and periurban supply centres for deconsolidation and interim storages have to be answered first.
Topics for optimised city logistics concepts in the future are in our opinion:
bundling of shipments on long-haul transports, consolidation effects with better equipment utilization, combined with a reduction of red tape, and downstream deconsolidation processes on the last-mile, for optimised transport routing on adequate infrastructure through cities to local point of sales.
Traffic-related bottlenecks and its effects on delivery times, local unloading conditions and its influences on chosen transport equipment on the last mile, as well as influences on cool chains and perishable goods are basic questions regarding urban projects. 
All steps within this supply chain, correlating to planning and design of production sites, decisions of water, electricity, power supply, etc. have to be taken into consideration.
Furthermore, a permanent track & trace of distributed goods in cities enhances planning security and supply chain stability.
It is our target developing these future value chains in growing markets together with local authorities and other supporters.
The mentioned influences of city logistics on urban development are essential.
And again, diverse points of view and expertise only enriches the conceptualisation of urban projects. 
It is our target enabling local staff to fulfil excellent logistics services along whole supply chains.
We train on-site, based on defined process workflows, process descriptions and installed assistance systems. Besides, we support staff to get trained online. With our e-logistics format "e-logistics Campus by GLC" this service is available on all electronic devices.
Our focus is on making people strong in reviewing logistics processes, identifying optimisation needs, integrating customer demands in running operations and contributing to a value-adding logistics system, also while pushing economic-driven decisions. 
We put local staff into the position to maintain technique installations on their own and derive motivation and future-perspectives for themselves.  
---